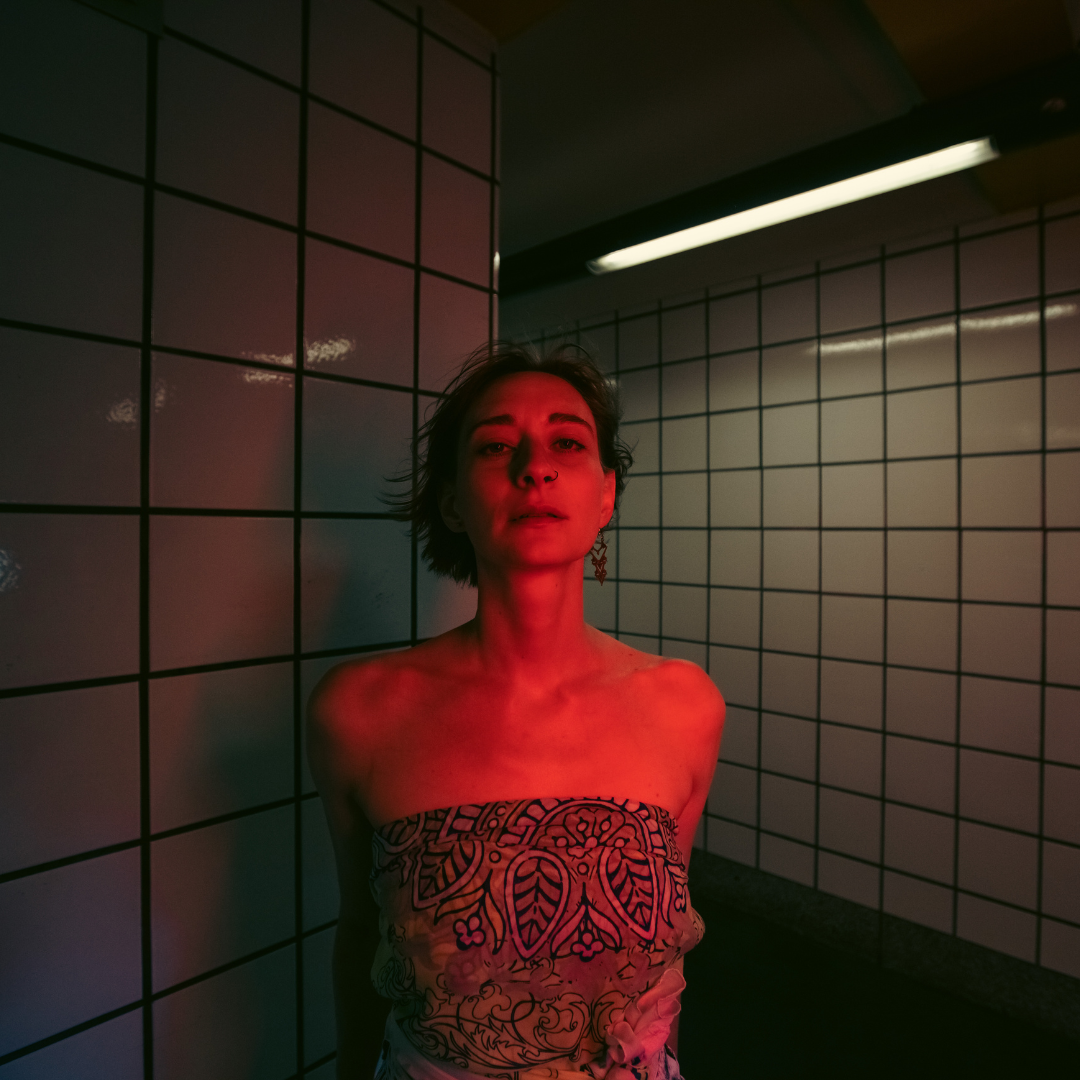 Lisa Akuah - blurring the lines between Psychedelic Folk and Dream Pop
Deeply intimate, intriguingly intricate. Lisa Akuah's lyrics speak of one's most private experiences - of life moments that often pass us by. Lisa picks up on those small but intense moments and wraps them in enchanting and ear-worm worthy melodies. After the success of her now critically acclaimed debut album 'Outgrowing Nymph', her most recent releases moved towards a more rhythmic instrumentation, while at the same time emphasising the deep vulnerability she shows in her music. Being awarded the Pop Stipendium at the beginning of 2023, Lisa Akuah is ready to take on the world's stages - and streets - to enchant each and every one of her listeners.
Listen to Outgrowing Nymph here
Content from Spotify can't be displayed due to your current cookie settings. To show this content, please click "Consent & Show" to confirm that necessary data will be transferred to Spotify to enable this service. Further information can be found in our Privacy Policy. Changed your mind? You can revoke your consent at any time via your cookie settings.
Consent & Show
Released on February 25th 2022, Outgrowing Nymph has already gained a lot of traction in the Folk scene and will undoubtedly continue making waves all over the European Folk Music Industry.
Content from Spotify can't be displayed due to your current cookie settings. To show this content, please click "Consent & Show" to confirm that necessary data will be transferred to Spotify to enable this service. Further information can be found in our Privacy Policy. Changed your mind? You can revoke your consent at any time via your cookie settings.
Consent & Show
Content from Bandcamp can't be displayed due to your current cookie settings. To show this content, please click "Consent & Show" to confirm that necessary data will be transferred to Bandcamp to enable this service. Further information can be found in our Privacy Policy. Changed your mind? You can revoke your consent at any time via your cookie settings.
Consent & Show
Stay up to Date - Sign up for the monthly Newsletter!