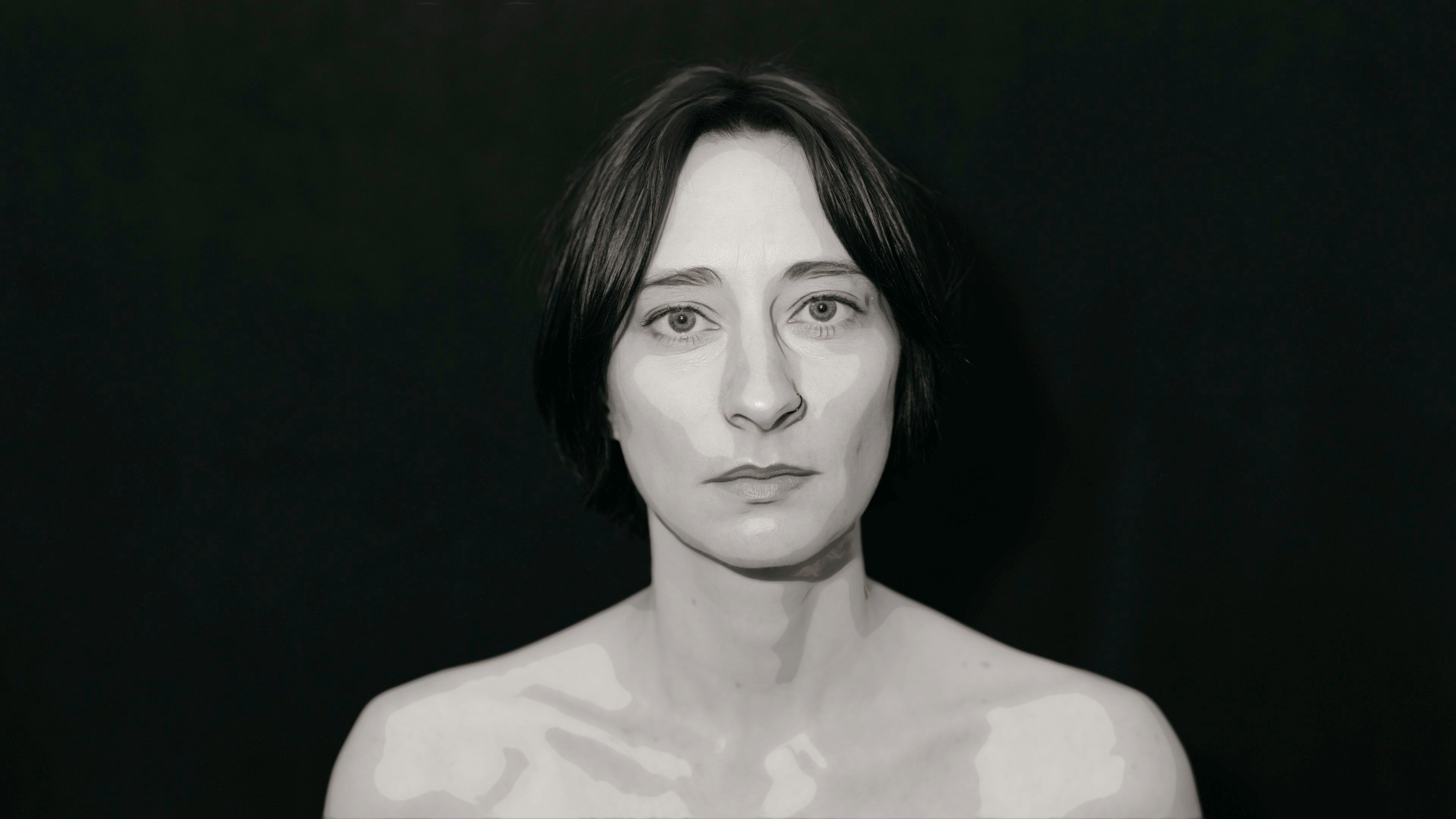 "But I am here, naked feet naked heart. Spending my days, head screwed on sideways". - "Aber ich bin hier, nackte Füße, nacktes Herz. Verbringe meine Tage mit einem seitwärts angebrachten Kopf".
Das Gefühl, den Kopf in einem anderen - und falschen - Winkel angebracht zu haben, ist ein Gefühl, das wahrscheinlich viele kennen.
Lisa Akuah schrieb diesen Song nachdem sie durch eine intensive Phase des Burnout und depressiven Episoden gegangen war und sich genau so fühlte: Irgendetwas anderes als man selbst sein, sich wünschen eine Kreatur zu sein die sich einfach von der Welt entfernen kann und auf dem Weg etwas schönes findet - das ist, worum es in 'If' geht.
'If' ist die musikalische Manifestierung von Lisa Akuah's Burnout Symptomen, die ihr half zu verstehen, warum sie sich fühlte, wie sie sich fühlte. In einem kathartischen Ausbruch wurde der Song geboren und ihn immer und immer wieder zu spielen war therapeutisch und heilend. Er brachte die Veränderung, die es bedurfte, um nach vorne zu gehen.
Nach der Veröffentlichung der Single 'Simply Human' im November 2022, welche den Blick auf die Menschheit von außen ergriff, richtet sich der Blick in 'If' wieder tief nach innen. So tief sogar, dass die im Song besungenen Emotionen greifbar werden, des Hörers Herz ergreifen und einen Teil von Lisa's tiefer Verletzlichkeit an ihn weitergeben. Ihrem neu gefundenen Sound treu bleibend kreiert 'If' eine musikalische Landschaft, die den Text mit spärlicher Gitarre, dröhnendem Bass, tribalem Schlagzeug und dramatischer Violine in Töne übersetzt.
Wieder einmal hat Lisa Akuah mit ihrem bewährten Team in The Famous Gold Watch Studios in Berlin gearbeitet, wo Georg Kostron für den dröhnenden Bass verantwortlich war, Gidon Carmel seinen inneren Kämpfer am Schlagzeug fand und Denise Dombrowski ihre Violine mit dem Gesang zum Weinen brachte.
Produzent und Verantwortlicher für die Klanglandschaft, Cameron James Laing, hebt diese kraftvolle Ballade auf die nächste Ebene und erstellt Klangbilder die an Florence and the Machine oder Radiohead erinnern, während Lisa Akuah's Stimme einen ähnlich eindringlichen Klang annimmt wie die von Maynard James Keenan (Tool).


'If' erscheint auf allen Plattformen, zusammen mit seinem Musikvideo, am 24. Februar 2023.
"But I am here, naked feet naked heart. Spending my days, head screwed on sideways". The feeling of one's head being in the wrong place, seeing the world from a different - and wrong - angle is a feeling that probably resonates with many.
Having gone through an intense phase of burnout and resulting depressive episodes, Lisa Akuah wrote this powerful yet deeply vulnerable piece at a time where she felt exactly like that: Wanting to be anything but oneself, wishing to be a creature that could simply remove itself from the world and find beauty along the way - this is what 'If' is about.



'If' is the musical manifestation of Lisa Akuah's burnout symptoms that helped her realise what it was that made her feel the way she felt. In a cathartic outburst, the song was born and playing it over and over again felt therapeutic and healing. It brought about the change that was necessary to move forward.
After the release of her single 'Simply Human' in November 2022, which took an outside perspective on humanity, 'If' moves the gaze back deep inside. So deep, in fact, that the emotion portrayed in the song feels palpable, clutching at the listener's heart and transferring some of Lisa's deep vulnerability onto them. True to her new found unique sound, 'If' creates a far reaching and atmospheric musical landscape that translates the lyrics into sounds with a sparse guitar sound, droning bass, tribal sounding drums and dramatic violins.

Once again, Lisa Akuah worked together with her tried and tested team at The Famous Gold Watch Studios in Berlin, where Georg Kostron was responsible for the drone of the bass, Gidon Carmel found his inner warrior on the drums and Denise Dombrowski made her violin cry along with the singer. Cameron James Laing helped lift this powerful ballad onto the next level, creating images that remind of Florence and the Machine or Radiohead, while Lisa Akuah's voice shows a similarly distinct tone as Maynard James Keenan from Tool.
'If' will be released on all platforms, along with it's accompanying video on February 24th 2023.
Content from Youtube can't be displayed due to your current cookie settings. To show this content, please click "Consent & Show" to confirm that necessary data will be transferred to Youtube to enable this service. Further information can be found in our Privacy Policy. Changed your mind? You can revoke your consent at any time via your cookie settings.
Consent & Show